Danbro Distributors is a "business to business" enterprise.  We do not sell to the ultimate owner of the property or commercial enterprise utilizing our steel on their project.  We supply our installers, who ultimately do the work. What is the ethical responsibility that we and, by extension, our contactors have to the people we work for? A couple of recent examples illustrate how Danbro and one of our contractors approached our collective professional obligation to do the right thing, even if it affects the bottom line.
Recently, I was on a job site for a foundation repair for a waterfront property in Sea Isle City, a barrier island in New Jersey. The entrance way to this bar/restaurant was supported on timber piles which had failed in another section of this ninety-year-old former fish processing plant. Phase I of the work was the demolition of the floor to allow for the use of hand-held portable equipment to install the IDEAL 2 7/8" pipe piles to replace the failing timber. However, a discovery during the demolition, led to the abandonment of Phase II which was the installation of helical piles. Surprise!  Turns out it was not the timber which had failed but the floor joist had rotted out in this marine environment prone to flooding. The 12 helical piles staged for installation in Phase II were not needed. Longtime Danbro installer Dave Grahn from Coastal Marine Piling immediately recognized the situation and informed the surprised but happy owner that his repair would not involve pile replacement but a much less costly carpentry fix.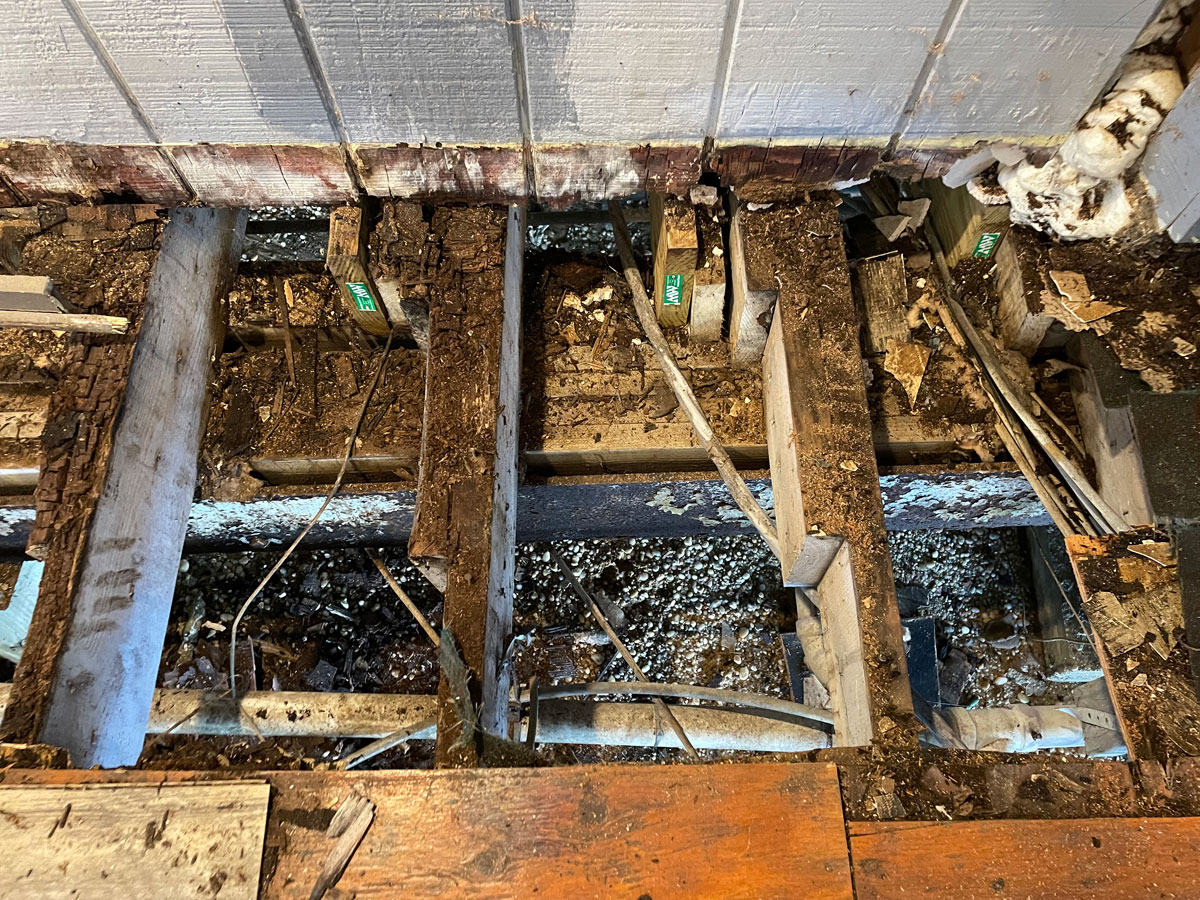 Frank D'Angelo from Danbro recently ran into a similar situation on an unrelated project. We were recently contacted by Gannett Fleming to determine if helicals would be appropriate for underpinning a garage in Philadelphia, PA. We provided ballpark pricing based on some assumptions and the preliminary findings on the project. However, as more information followed including soil borings ultimately, Frank informed lead engineer Russ Preuss that helicals were not necessary and concrete underpinning would suffice in this instance.
In both scenarios, Danbro and our installer, Coastal Marine Piling, did the right thing by putting the customer's needs ahead of our desire to sell steel.  From my own experience, I can report that the honorable approach taken by Coastal is consistent with the integrity of other installers in our network. The ultimate lesson is that doing the right thing and putting the customer's needs first is the ultimate example of good customer service and support and it is always good business! Hats off to Dave Grahn, Coastal Marine Piling, and all of our installers who consistently choose their customers over the cash!