Reflections on Deep Foundations Institute Super Pile 2018
Danbro joined IDEAL and other exhibitors June 28-29 at Deep Foundations Institute Super Pile 2018 at the Marriott Marquis in Manhattan. There were 78 exhibitors and 750 other attendees including design professionals, engineers, contractors, construction workers and government officials.
Two presentations examining the behavior of helical piers in sand and two case studies on grouted displacement piles, one of which featured STELCOR were among the interesting topics highlighted. In addition, up to 12.75 professional development hours were available to attendees seeking credits.
Frank also got a chance to attend the DFI Women in Deep Foundations (WiDF) Networking Reception and meet with some great people who are helping to make a positive impact in our industry.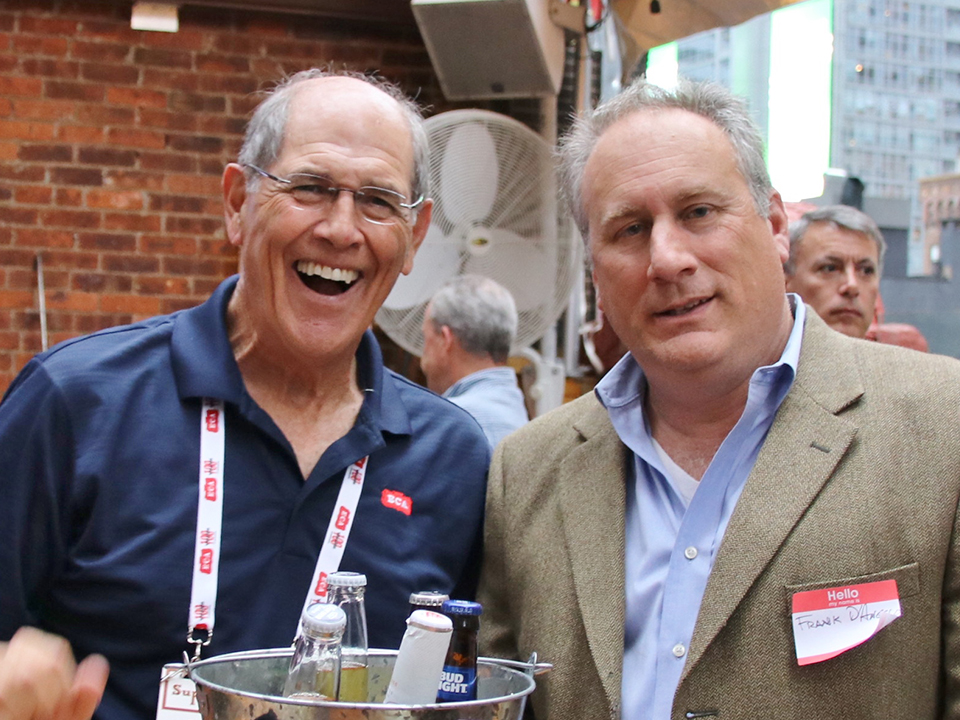 Danbro Unveils New Interactive Event Exhibit
Danbro made a splash with its new exhibit that included a custom-designed backlit display and updated brand collateral. By far the belle of the ball was the interactive touch-screen table top display provided by a Sony Xperia projector.  This device afforded interested parties and passers-by the opportunity to explore Danbro products and case histories by accessing our website.
So, if a contractor or engineer expressed interest in commercial projects of the municipal kind, they could scroll through them on our table top and focus on those products or projects of primary interest to them. Thus, we were able to quickly engage and satisfy visitors that we had products that could be used on their future projects because we could demonstrate their successful use on similar jobs in the past.  
I joked to colleagues that we should have been selling projectors, as our booth was busy, even during the downtime produced by the proceedings. Numerous other exhibitors used this slow period to stop by to see what we were up to and kept asking me about the medium, rather than our message. However it resulted in lots of new traffic, lots of good contacts and lots of buzz. We were able to reconnect with some old friends and get to know better our IDEAL partners as they were our immediate neighbors.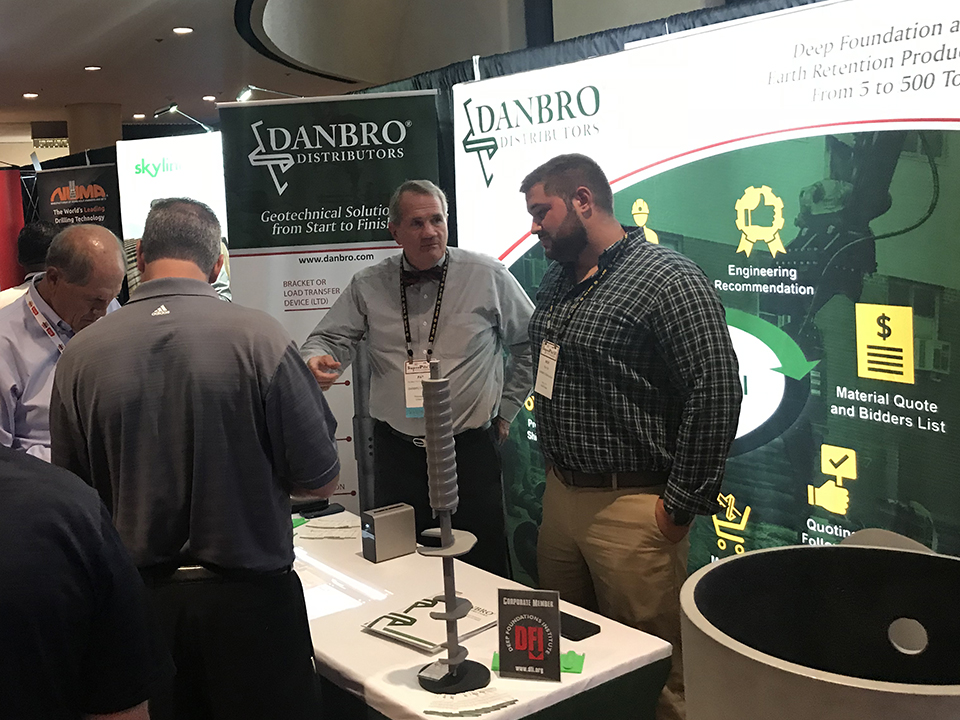 Changing Perspectives
I had an interesting exchange with an engineer working with the Port Authority of New York and New Jersey, which followed the same line as a discussion I had with an official from the Metropolitan Transportation Authority; "how do we break through the bureaucracy and get these public authorities to consider our products?"
I received similar answers from both gentlemen. They both indicated a personal openness to explore the possibilities that helicals and micropiles, like STELCOR, have to offer, but it was hard to introduce innovation as the bureaucracy tended to fall back into a pattern formed over years. Even in cases where the cost and time benefits to a project are easy to see, like using helicals over traditional wooden piles.
There was never a dull moment at Super Pile 2018 and. At least these gentlemen, along with numerous other booth visitors, had an opportunity to hear us out and exchange business cards. At Danbro we strive to be the to the agents of beneficial change – even among the toughest, most reticent customers.   To learn more about how Danbro can help reduce the cost of your next public project, drop us a line or check out some over our recent municipal projects.