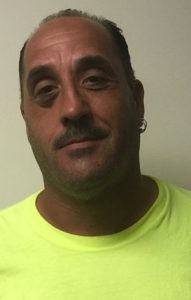 Life for a contractor is no bed of roses. Hard work, strict deadlines, difficult site conditions, labor shortages, cash flow problems, and unsympathetic project managers and engineers… and that's a good week! Danbro Distributors' roots stem from a family-owned contracting business. We have walked a mile in your boots and that is why we treat all our customers like they are part of the family. For us, this means providing exceptional service above and beyond the role of an equipment provider. Do we always hit the mark? Of course not, but it is not for lack of trying!
Recently, Rocky Powers, our Yard Manager, was complimented by one of our customers for his efforts to make material pick-up, one aspect of a contractor's chores, a little more tolerable.
"The purpose of this letter is to acknowledge Rocky for his superior customer service. Since the day I started picking up material at Danbro Distributors, Rocky has been compassionate, kind, professional and always thinking about others. Due to the distance I travel to pick up our material, I contact Rocky prior and give him my approximate arrival time and he always has my order waiting for me. He has even loaded my truck during his lunch break. Knowing I must drive back to Sussex County, Delaware, Rocky offers me a drink, food or use of the restroom facility before I leave the yard. Rocky is not just a yard manager; he is like family to me. Furthermore, I feel he is an asset to your company since he always puts the customer first!"
– Victoria L. Southard Administrative Assistant VLS/cad.
East Coast Structural Movers
Like many who toil in the in the construction trade, Victoria apparently wears many hats: computer–aided design, office administrator, and she drives a truck. How many "employee of the month" awards has she won?
So, kudos to Rocky for living up to "The Danbro Difference," but also to Victoria as well. How many of us take the time out of our busy schedules to recognize an individual who goes above and beyond? Rocky and Victoria are wonderful examples of what all of us should aspire to be: great employees, who are even better human beings.